Australia
Live: Water polo and boxing headline final afternoon of action at Tokyo Olympics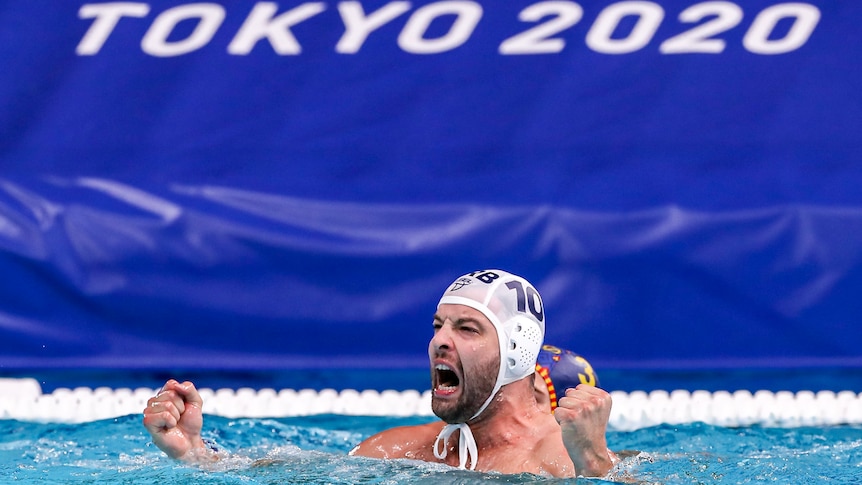 Mick's top five moments
There have been so many moment to chose from, but I do have a top five.
5. Fiji defeats Australia in the women's sevens
Fiji and rugby sevens goes hand in hand. But the women's program is still new and developing. Their bronze medal, including victory over Australia in the quarter final and a valiant effort against New Zealand in the semi final was enough to earn plenty of praise. Their bronze medal was a just reward for a team which fought tooth-and-nail at every breakdown. 
4. Peruth Chemutai creates history for Uganda
The proud nation of Uganda have always prided themselves on long distance running. but never had a woman won an individual gold until Peruth Chemutai grabbed her piece of history in the 3000m. The joy on her face was contagious, a special moment.
3. That 100m freestyle leg from Cate
If Cate Campbell never swims in the Olympics again, she will know her greatest swim may have been her last. That freestyle leg of the women's 4x100m medley relay was outstanding. Experience, skill, determination and sheer guts went into that swim and she guided Australia to its ninth gold medal in the pool. 
2. Lasha Talakhadze takes weightlifting to a new level
Georgia's "gentle giant" produced the most dominant performance of the Olympics.   
Talakhadze had six lifts in the men's +109kg weightlifting — and this is what he did:
Snatch first attempt: 208kg (New Olympic Record)
Snatch second attempt: 215kg (New Olympic Record)
Snatch third attempt: 223kg (New World/Olympic Record)
Clean and jerk first attempt: 245kg (New Olympic Record)
Clean and jerk second attempt: 255kg (New Olympic Record)
Clean and jerk third attempt: 265kg (New World/Olympic Record)
The greatest performance of these games — period.
1. Kaylee McKeown wins gold in 100m and 200m backstroke
I could have chosen any of the aforementioned moments as my top one, but this one was special. 
I don't know why, but McKeown's win in the 100m backstroke is my favourite. 
I was late for my appointment at the chiropractor to watch this, and was not disappointed. 
When she hit the wall first I jumped out of my seat in pure excitement. The 200m backstroke was just as great.
When I think of Tokyo 2020, I will always think of Kaylee McKeown.