Australia
Live: Paige Greco wins Australia's first medal at Tokyo 2020 in cycling pursuit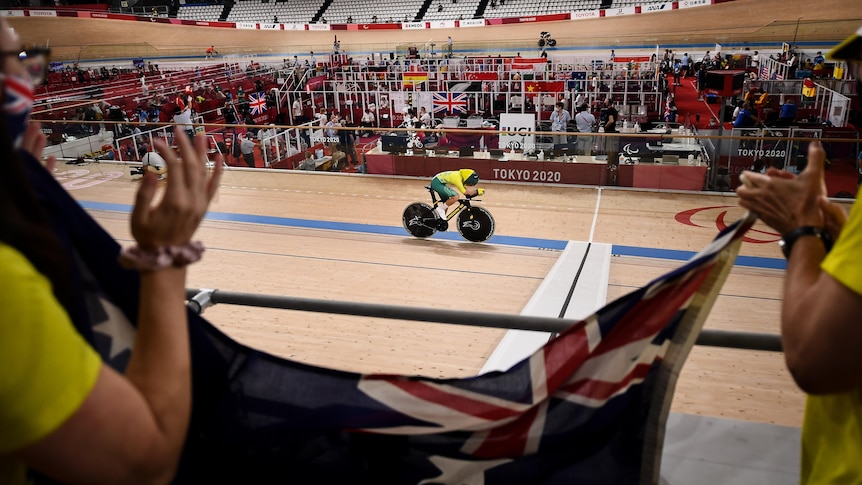 TABLE TENNIS: 'These are the best players in the world': Dani di Toro
Let's check in with our table tennis players, who have had a great start to their Paralympics, recording two wins earlier today.
Dani di Toro, who came up against German star Sandra Mikolaschek, putting up a tremendous fight in the third game before losing 3-0.
"Every opportunity with these women who are the best in the world is an awesome opportunity," she said.

"It would have been nice to feel a little bit comfy or a little bit earlier but you know that's the nature of the beast right now.

"These are the best players in the world and I haven't had an international match for over two-and-a-half years and that's a big deal when you're developing as an athlete.

"I've come from tennis to table tennis and this takes at least 10 years to have half a clue."
This is di Toro's seventh Paralympics, but just her second playing para-table tennis. Di Toro said the differences between the sports is a "universe apart".
"They are a universe apart to be really honest, like technically the completely different the way you use your body is so different," she said.

"It's nice to have a mental understanding of what it means to be an elite athlete and dealing with pressure but that's kind of it really. There's so much of my body that you shouldn't be using [in table tennis] and you know Maggie Meng, who's my awesome coach, constantly reminds me that so there's still a lot of unlearning as much as there is learning to do. 

"I love both sports so much I wish I had come to table tennis earlier so that I have a few more years under my belt. I feel like this is a sport I could be playing for a really long time, I want to get good at it. I appreciate it's gonna take ages and I'm a patient but really determined and dedicated person so I'm up for it."
A huge thanks to the Australian press attache Lauren Ryan for these quotes from on the ground in Tokyo.