Australia
Live: Katie Kelly looks to defend her triathlon title with guide Bri Silk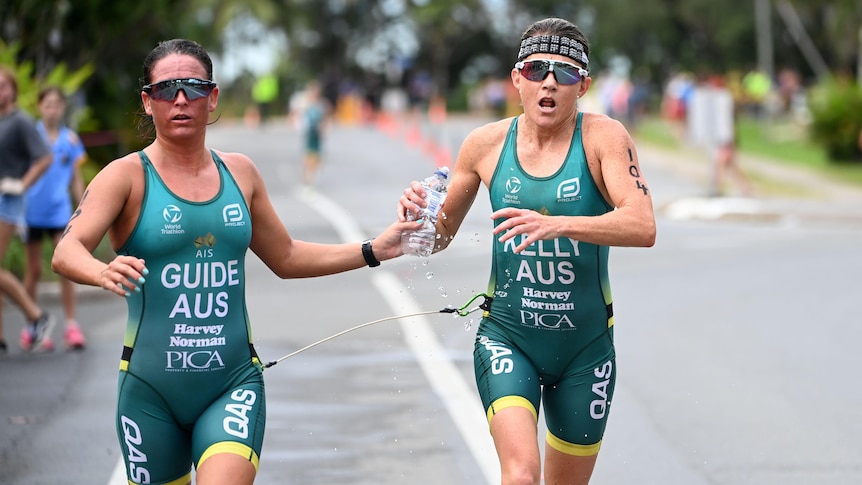 TRIATHLON: The athletes are being introduced
Here's our teams, Jonathan Goerlach with guide David Mainwaring and Katie Kelly with Bri Silk.
Kelly won gold in Rio in the PT5 classification, so is going for back-to-back Paralympic medals.
Full disclosure, I used to train with Silk at Red Dog Triathlon in Brisbane, and she's a terrific competitor and it's just so brilliant to see her competing at the highest level. I have no doubt she will absolutely smash this as well. 
Anyone else have any tangential claims to athletes in these Paralympics? Let us know in the comments!
Anyway, back to the competition…
Goerlach and Mainwaring, who start +3:21 behind, have number 630 emblazoned on them, Kelly and Silk, who started +3:48 are wearing number 605.
The deficit is due to the difference in their respective impairments.
It's a sprint-distance triathlon, so 750m swim, 20km bike and a 5km run.
Aaaaaaaand, they're off!
Source link