Australia
Live: Jake Paul's boxing education takes a step up against Tyron Woodley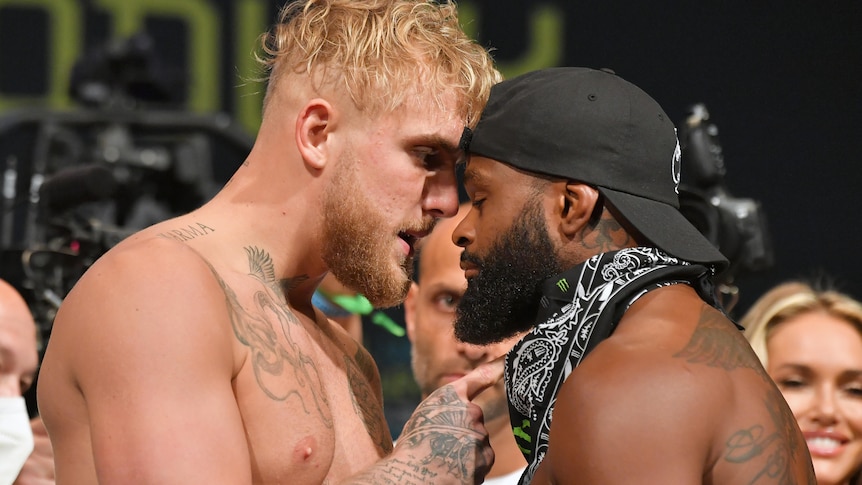 Logan Paul is here as an analyst
Oh look, it's Logan Paul.
He's talking about Tommy Fury as a fighter, describing his right hand as "a cannon ball".
He's also praising his brother as doing everything for a reason.
"As dumb as we all think Jake Paul is," he said, "everything he does is calculated."

"Nothing I say is going to effect the outcome tonight, he has an iron-clad mental fortitude."
Paul was also asked whether he would get back in the professional ring, and not just in an exhibition.
"Of course," he said.

"This is the coolest thing on the planet", he said.

"Fighters, [they are] modern day gladiators."
There's something to be said about his enthusiasm for boxing, it is genuine and, whether or not you think this is a good thing or not for the sport, it's new eyeballs on the sport and new exposure for it.
You can't argue with that.
"I love the sport, and, let's face it, I'm f***ing good at it," he said.

"I retired Floyd Mayweather. He's on my highlight reel."
I mean, that's a stretch, but look, he's enthusiastic.
Source link