Australia
Tyson Fury hits out at 'sore loser' Deontay Wilder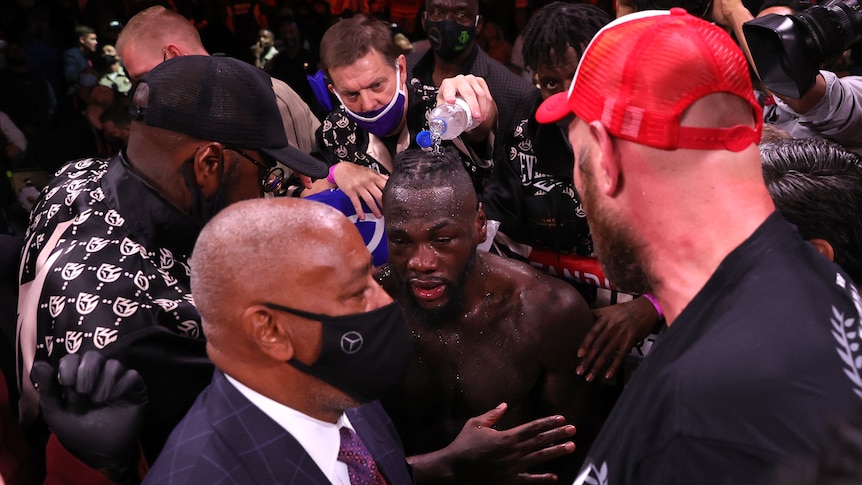 Tyson Fury knocked Deontay Wilder out in the ring, and then delivered another stinging dig after the fight.
Key points:
Deontay Wilder refused to shake Tyson Fury's hand after their trilogy fight
Fury says Wilder is a 'sore loser' and an 'idiot'
He says the victory shows he is the best heavyweight of his era
The still-undefeated WBC champion accused Wilder of being a sore loser after the American refused to shake his hand after their epic contest.
Fury knocked Wilder down for the third and final time in the 11th round of an all-time classic in Last Vegas, a clear fight of the year contender.
"I just said well done and he said, 'I don't wanna show any sportsmanship or respect,' and I said, 'no problem'," Fury told BT Sport after the fight.
"To be a top fighter you've gotta show guts and respect, and he couldn't do it tonight, and that was it."
Fury elaborated in his post-fight press conference, which he conducted shirtless, alongside his trainer, SugarHill Steward. 
"We fought like two warriors in there and I went over to shake his hand and say well done and he was like, 'No, I don't respect ya'," Fury said.
"I was like, 'How can you say I cheated when you know in your own heart and your full team knows that you just got beat, fair and square?'
"I've acted like a gentleman throughout my career and that's all I can do as a man."
The build-up to the trilogy fight had been typified by some serious bad blood between the two camps, with Wilder repeating unfounded claims that Fury had used illegal gloves in their second contest.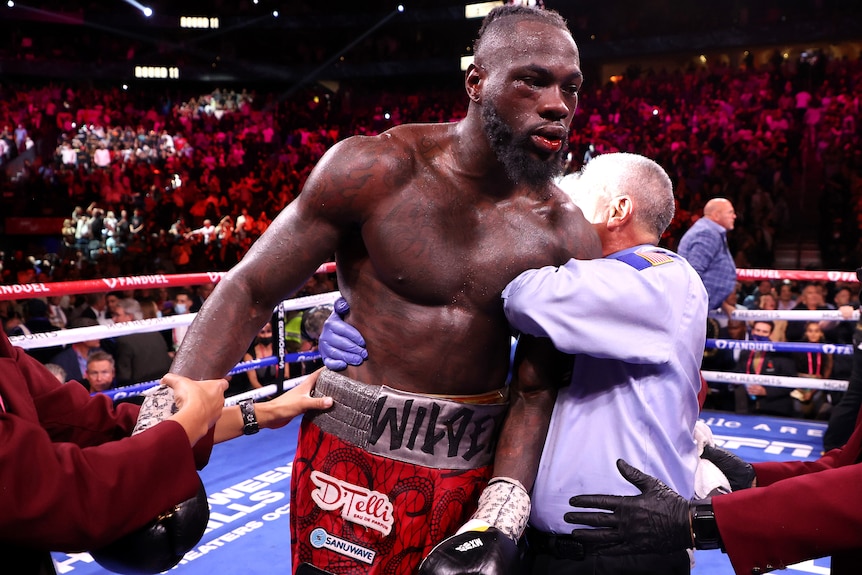 Fury won that fight by technical knockout in the seventh round when Wilder's then-trainer, Mark Breland, threw in the towel.
Breland was sacked shortly after by Wilder, who continued to make extraordinary claims about the fight, including that his legs were heavy from his elaborate pre-fight costume and that his water had been spiked by Breland.
Fury — who called Wilder a "dosser" throughout the build-up to the fight — made repeated jibes about those claims, right up to the moment he had his hands wrapped, telling Wilder's observer Jay Deas: "You missed the knuckle dusters last time".
At the post-fight press conference, Fury acknowledged the pair would never have a good relationship, adding that it was the American's problem, not his. 
"He's got no love for me, Deontay Wilder. You know why? Because I beat him three times. I'm a sportsman, I went over to him to show some love and respect, but he didn't wanna give it back. That's his problem.
Fury: 'I'm the greatest heavyweight of my era'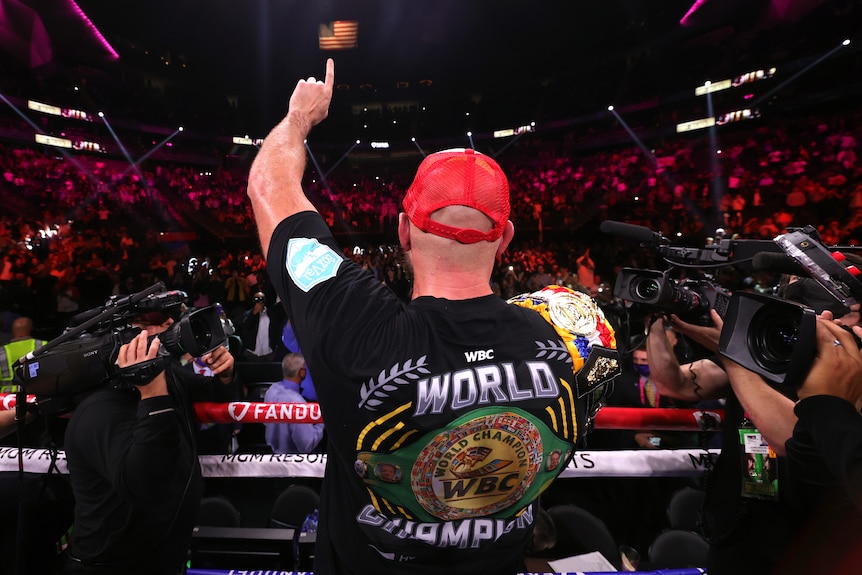 Despite not being credited by Wilder, Fury paid his respects to his vanquished opponent after the fight.
"Wilder's a very tough guy, he's got heart, definitely got heart to keep going … He took a lot of punishment today.
"It was just a great fight all in all.
"Like Sugar [Hill Steward] said, you've gotta take your hat off to Wilder's team and him as well.
"He put up a good fight — and that's what I'm here for. I wasn't here to blow someone over in one round.
Fury, who now has an unbeaten professional record of 31-0-1, has now won everything at heavyweight.
He previously held the unified WBA, IBF, WBO, IBO and The Ring titles after stunning Wladimir Klitschko in Germany in 2015 before losing those belts as he dealt with mental health and drug issues outside the ring.
However, Fury made a comeback in 2018, before winning the WBC belt in his second fight against Wilder.
He said that that makes him this era's dominant heavyweight. 
"I'm now the greatest heavyweight of my era, without a doubt," he said after the fight.
"Look what I've done. I came to America in my last six fights. I've fought the most devastating puncher in the history of our sport. Not once. Not twice,  but three times."