Australia
Live: Morning scratching sees Melbourne Cup field drop to 23 riders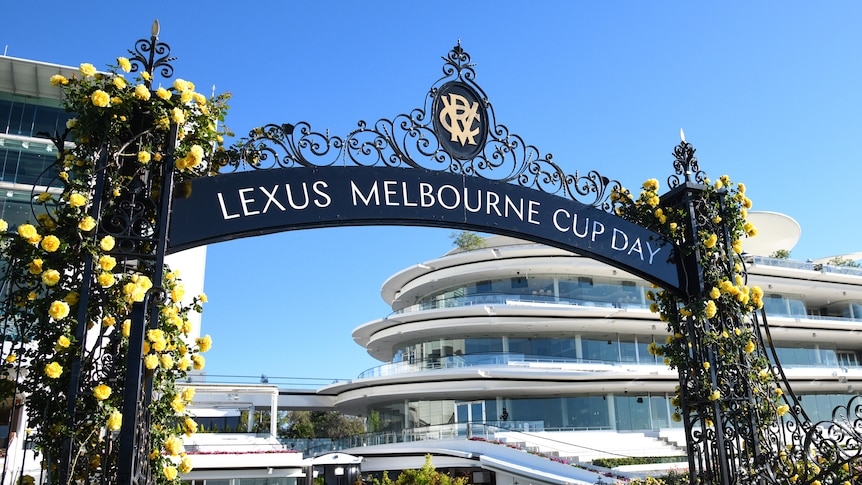 Incentivise heads into this year's Melbourne Cup as one of the shortest priced favourites since Phar Lap. 
Meanwhile, Twilight Payment aims to be the first horse to win consecutive Cups since Makybe Diva.
Follow all of the action during the 2021 Melbourne Cup on our live blog.
Live updates
Does lameness improve? 
Morning Simon. Does the lameness in the leg get better?

-Natty
Morning Natty.
I'm no vet (although I know many very fine animal doctors) but my understanding is that lameness is almost always treatable.
Lameness can be caused by a whole host of things, including inflammation of the tendons or muscles, or even an infection of the hoof, so vets do a pretty thorough examination when any lameness is observed.
Depending on the severity of the lameness, the horse will either be rested (in the box or in the paddock) or given some medical intervention, such as massage or anti-inflammatory injections in the worst-case scenario.
Do you know what, the horse master himself, Andrew McGarry, wrote this piece on the weekend about how vets decide whether a horse is fit enough to run in the Cup.
That should give you plenty of information about what the horses have to go through to be cleared to race.
Morning! 
Good morning! A Melbourne Cup blog? Oh this will be fun. Thanks for always covering the big events in your humorous and sometimes weirdly insightful ways. Can't wait to see your tips for the big one. Good luck everyone and remember don't be a dill and let all your money spill…

-Sports Tragic
I'm going to add "weirdly insightful" to my biography page.
Thanks for being with us this morning as we build up to all the on-course action later on.
Key Event
Future Score scratched from the Cup
Bad news if you've put some cash on the seven-year-old gelding from Ireland for today's race.
Future Score (number 20) has been scratched on the morning of the race after being re-examined by vets this morning with lameness in his right foreleg.
That means the field will be 23 runners.
Delphi was also examined by vets this morning after presenting with signs of lameness in his left foreleg on Monday, but pulled up fine today has been given the all clear to race.
Melbourne Cup Day 2021
Good morning everyone and welcome to the ABC Sport live coverage of this year's Melbourne Cup.
The news is already flooding out of Flemington like the Rohirrim smashing into the enemies of Middle Earth at Pelennor Fields, so I'll kick things off before the rest of the cavalry arrives in the form of horse master Andrew McGarry and chief tipster Mick Doyle — who should not be too far away.
Until then, you're stuck with me, Simon Smale.
Posted , updated