Business
Lloyds Bank aims high with goal of 50,000 homes for rent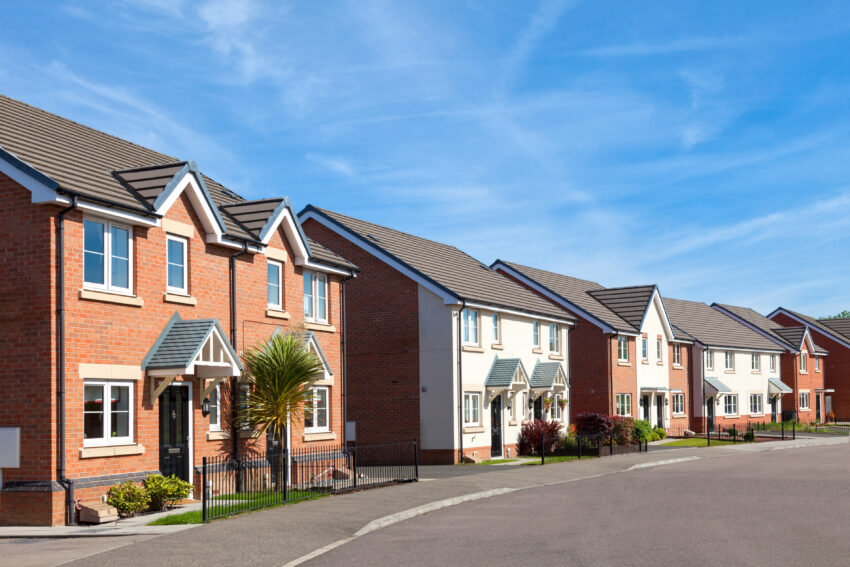 Lloyds Banking Group's push into residential letting appears to be more ambitious than it had previously disclosed, with internal documents showing it aims to own 50,000 homes for rental within nine years.
An internal job advertisement for a director role in Citra Living, its new property rental division, reveals the scale of its intentions, with a target for it to make £300 million in annual profit by 2025.
Citra previously said it was targeting 400 homes by the end of 2021 and 800 by the end of 2022 when it launched last month. William Chalmers, Lloyds finance director, has told analysts the project was on "a limited basis".
However, the 50,000 target would mean snapping up and renting out new properties at the rate of more than 400 a month and would put Lloyds in headlong competition with Legal & General, M&G and John Lewis, each of which is also expanding into private rental.
The 2030 target of 50,000 homes, first reported by the Financial Times, would make Lloyds one of Britain's biggest private sector landlords. Grainger, which is regarded as one of Britain's biggest, owns 9,100 properties.
The sector has been dominated by smaller buy-to-let landlords owning anything from one property to a few hundred, but a reduction in tax breaks and greater regulation has reduced the appeal of this form of investment for them. Insurers and banks are starting to take an interest, attracted by the reliable yields at a time of low interest rates.
Citra aims to buy new properties, both flats and detached homes, from housebuilders and has already struck a first joint venture deal with Barratt Developments. It has just bought its first portfolio of flats at Fletton Quays in Peterborough and is seeking tenants at rents between £1,200 and £1,250 per month, according to Rightmove.
Citra will consider acquisitions as well as strategic alliances, to meet its targets, the job advert says.
A spokeswoman described the ambition in the advert as "a potential scenario only". The diversification plan would be disciplined and staged, she said. "We're not going to be aggressively purchasing properties."
The plan, codenamed Project Generation, comes as Charlie Nunn, the new Lloyds chief executive, seeks to make his mark on Britain's second biggest bank. Nunn, who joined from HSBC this week, is focused on digitising systems to reduce costs and improving agility to compete against fintechs. Last month Lloyds paid £390 million for Embark, an investment platform with £35 billion of assets under administration owned by 410,000 consumers.
Created out of the emergency merger of Lloyds TSB with HBOS in the throes of the banking crisis in 2008, the group has built market shares in mortgages and savings that would have been unthinkable in normal times. It has since become a bigger player in credit cards too. But acquisitions in those areas would probably face competition concerns, so it is looking at new areas for growth. So far it has shown no appetite for overseas expansion.