Games
This Christmas, We're Getting A NES-Like Console That Plays Physical Carts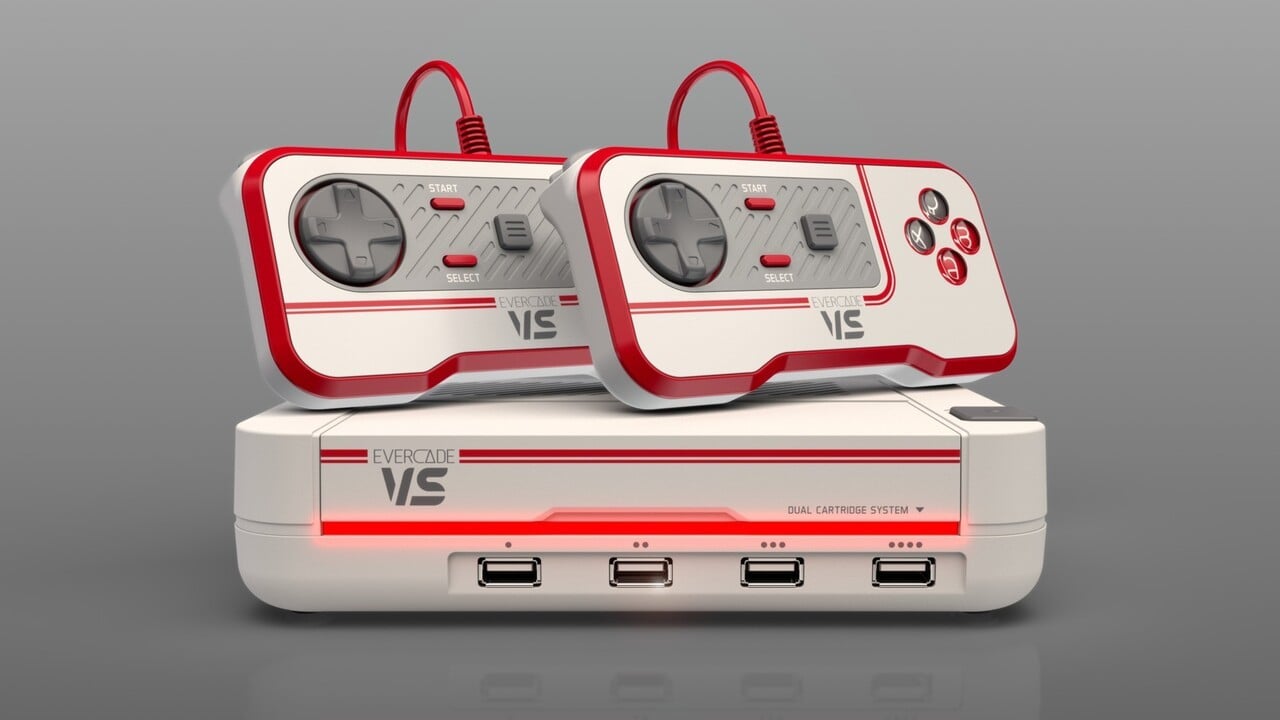 Remember the Evercade? Blaze's handheld was a noble attempt to revive physical media in handheld form, and since release has seen some fine collections of classic games from the likes of Namco, Jaleco and Atari – many of which are packed with NES and SNES titles. Well, the company is back with another related product (one that was hinted at a short while ago), this time aimed at home users.
Sporting a front-loading design that calls to mind the iconic NES, the Evercade VS is essentially an Evercade that connects to your television. It accepts the same cartridges as the handheld edition and has support for up to four players – you can even connect the original Evercade to the Evercade VS and use that as a controller.
The system sports the same design style as its handheld sibling but boasts a revamped UI. It's got two cartridge slots so you can have two carts loaded up at one time, and is powered by a 1.5Ghz quad-core processor backed by 512MB DRAM and 4GB internal storage. 1080p output over HDMI is included, and while there's WiFi connectivity for system updates, there's no online play in-game.
You'll be able to use your existing Evercade carts on the Evercade VS, with one exception – according to Blaze, the 'Namco Museum' collections are "handheld exclusives" and are only available in Europe. The two Namco carts will therefore not work on the Evercade VS, which is a shame.
The Evercade VS launches on November 3rd this year, with pre-orders going live on May 28th. The Evercade VS will be available in a 'Starter Pack' (£89.99 / $99.99 / €99.99) with a single game and one controller as well as a 'Premium Pack' that includes two games and two pads. There will also be a Special Edition which will be manufactured in a special colour scheme.
Pricing for the Premium and Special editions will be confirmed in the future.