Sports
"Daaru baat dijiye khushi ka mahaul hain!" – Fans come up with comical ways to wish Ravi Shastri on birthday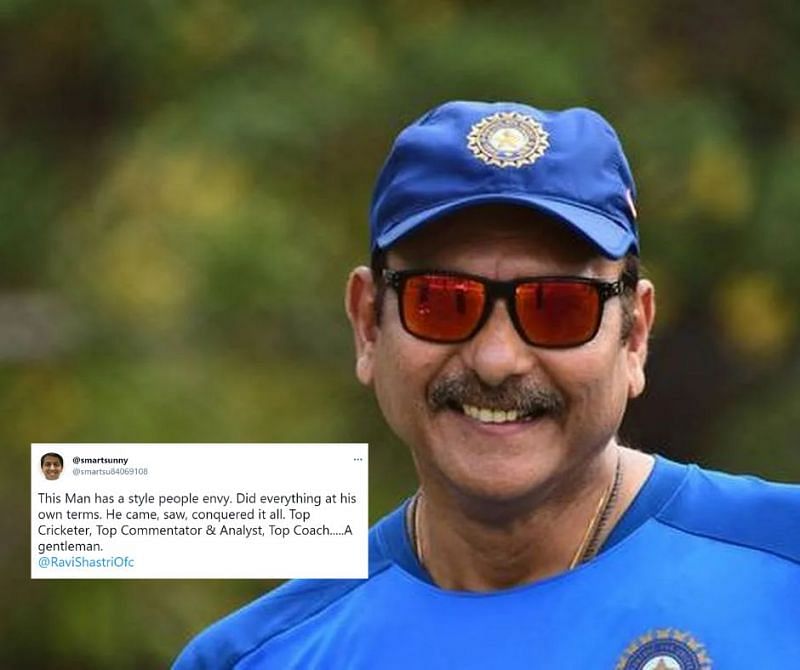 Team India head coach and former cricketer Ravi Shastri celebrates his 59th birthday today, with wishes pouring in from all parts of the world for the legendary former Indian cricketer.
Twitter was full of Ravi Shashti's birthday wishes, with many reminiscing about his great knocks and sharing his outstanding record for Team India. As always, the memes and jokes weren't far away, with some fans using come comical ways to wish the Indian legend.
Widely regarded as one of the most flamboyant cricketers in Indian history, Ravi Shastri is a force to reckon with on and off the field. He notched up 6,938 runs during his playing career, while also picking up 280 wickets across Tests and ODIs. A man for the big occasion, Ravi Shastri was also part of the 1983 World Cup winning team.
After hanging up his boots, Ravi Shastri made a name for himself in cricket broadcasting, with his iconic commentary enthralling fans all over the world. He has since taken up the position of head coach for Team India, with the team charting greater heights under his tutelage.
Here are some of the best Twitter reactions on Ravi Shastri's birthday.
All round praise for Ravi Shastri on his birthday
Many praised Ravi Shastri's cricketing achievements, while also lauding his stint as coach of the Indian team. Other fans remembered his on-field records, while also thanking Ravi Shastri for giving them some of the most iconic lines during the broadcast.
Jokes galore as fans wish cricketer
One of the most jocose personalities in world cricket, Ravi Shastri never shies away from taking a joke on himself. His well-known love for alcohol has been the source of several memes and jokes over the years, and fans have once again come up with witty ways to wish Ravi Shastri.